Introducing the new Bermad Meters website
---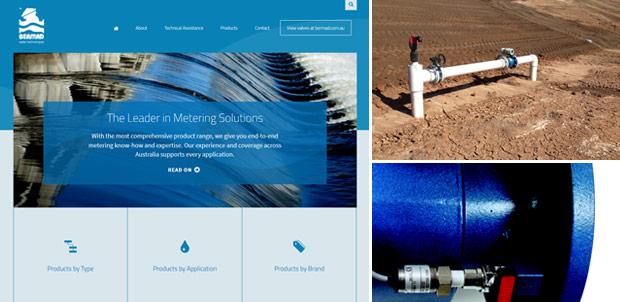 March saw the launch of a new BWT website developed specifically for customers in the water industry.
The website is a dedicated resource where you'll find everything you need to know about Bermad's metering range, including mag flows and smart domestic metering products.
To help you find what you want easily, we've developed a powerful search function that allows you to search by:
Product type
Product per application
Product per manufacturer (brand)
Spend some time browsing the site. You'll find lots of useful and practical information in a variety of accessible formats.
To give you an idea of our products in action, we've created two new videos, including a drive-by demonstration of the Sensus iPerl.
It's worth taking a look to see how quickly the sensor picks up the signal of the iPerl device. As you drive by the meter it gives you an almost instant reading.
There's also a video presentation on the Euromag range, demonstrating the functions, options and features that make it one of BWT's stand-out products. Both videos were produced here in Australia by BWT.
If it's information you need, perhaps to help in the day-to-day operational data, or when selecting or designing products, then you'll appreciate the downloadable information
on our products. These include:
data sheets
installation, operation and maintenance (IOM)
local and international approvals
product assembly and disassembly
accessories required for specific product ranges
In designing and developing, we've aimed to give our customers a quick, effective and productive experience. If you have any feedback, drop us a line.
Check out: www.bermadmeters.com.au