Leading the way in standards compliance
---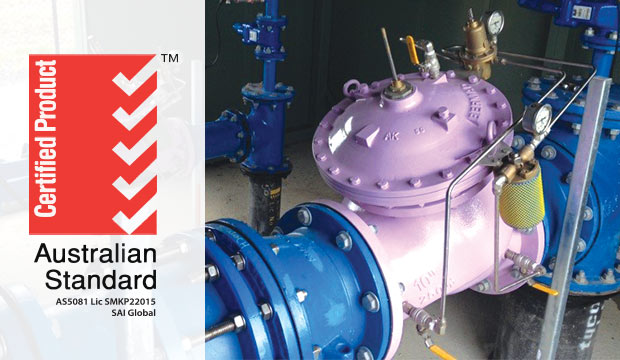 Due to the demands of Australian water supply companies, all automatic control valves that BWT distributes are now fully compliant and approved to the standard AS5081 – no exceptions.
What does this standard mean to you?
It guarantees the optimum performance and construction of valves. It assures the valves are designed for long term operation in water supply systems and networks without the risk of failure.
The standard requires manufacturers like BWT to demonstrate the ability of our valves to operate under performance conditions. An example is low flow capability in a pressure reduction application.
This allows potential buyers to compare the products of various suppliers and determine if the product meets the requirements of their application.
The AS5081 was developed by a dedicated 'valve committee' formed within Standards Australia.
The standard sets a benchmark for product capability, performance and suitability for the application of automatic control valves across Australia.
Prior to the development of a national standard, no standard existed to meet the needs of water supply companies. We're proud of our status as the first company to apply for and receive accreditation.
Get in touch if you would like to know more or require a demonstration of actual flow conditions. We have a dedicated testing and training facility at our Melbourne head office.
For any further details relating to the standard, contact our local sales office or email info@bermad.com.au.